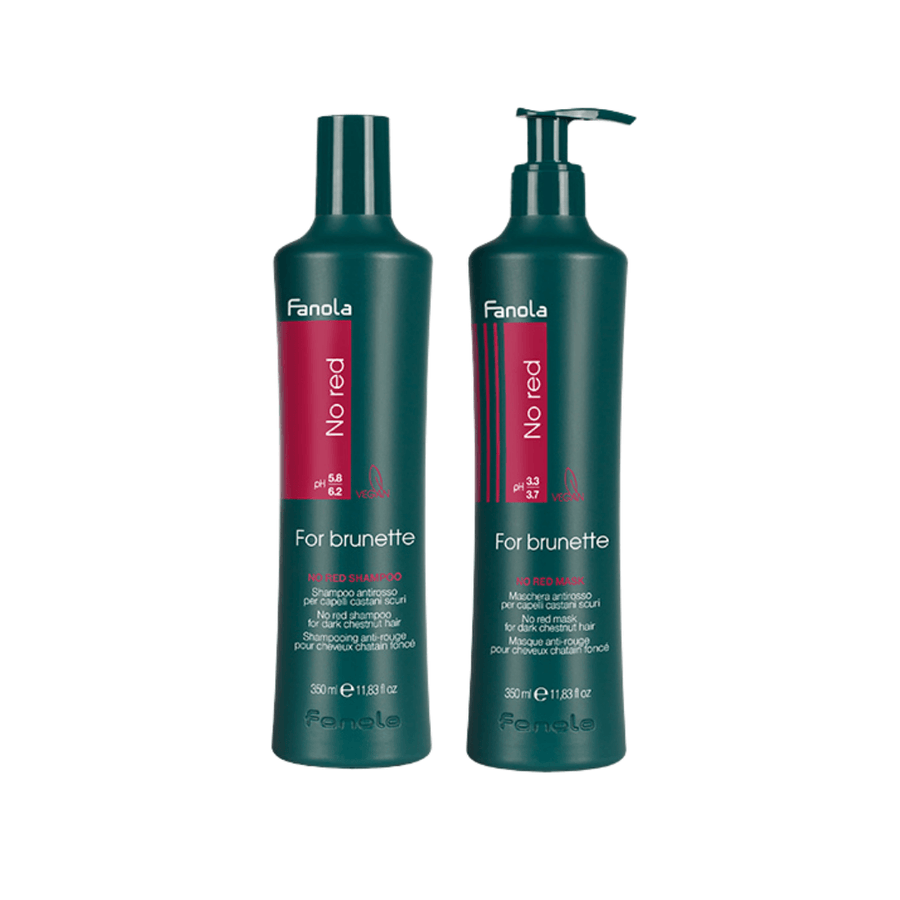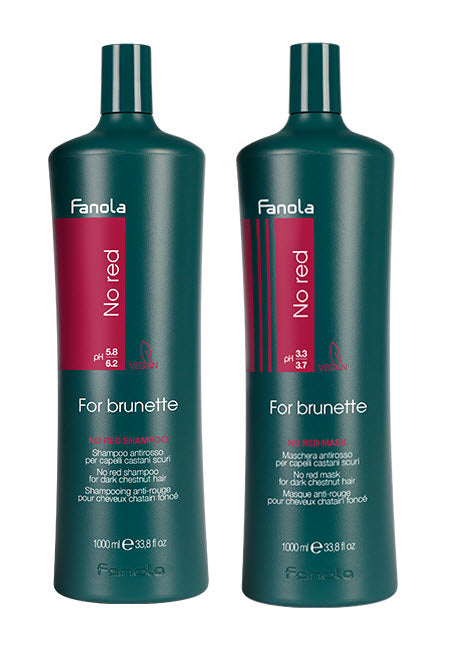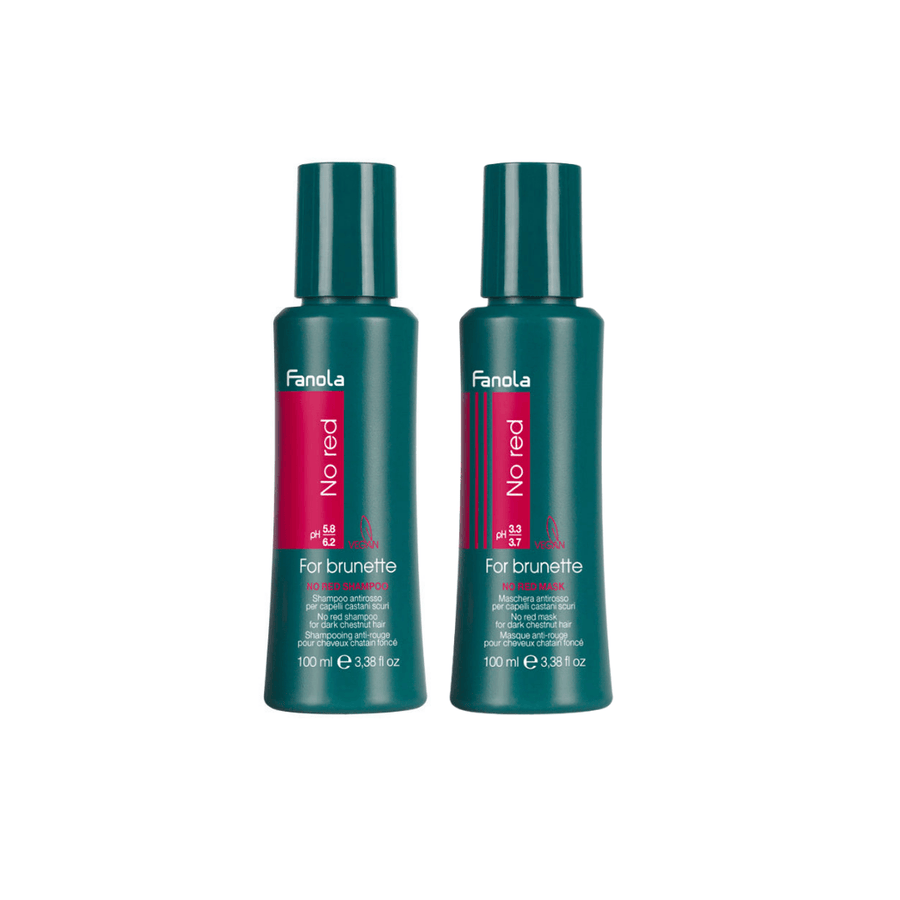 Vegan No Red Shampoo & Mask Duo
$4
$5.99
33% Off
Product Information
Introducing the newest toning line for brunette hair, our No Red Shampoo and Mask is formulated to help counteract the red reflections that comes with having brown or auburn-colored hair. Its green pigment helps you achieve a more natural or cool toned brunette, while leaving the hair shiny and hydrated. Get double the toning action and hydration with our shampoo and mask duo. 
Who can use it?: Ideal for brown, chestnut, or auburn hair that is natural, colored, or has been bleached.
How to use it?: After using a normal shampoo, apply the No Red Shampoo on damp hair, lather and let it sit for 1-3 minutes, then rinse with cool water. For the No Red Mask, apply onto the lengths and ends of damp hair and let it sit for 3-5 minutes, then rinse with cool water.
What's the difference between the shampoo and the mask? Both products have an anti-red toning action, but the mask is a deep conditioner which can be used to add extra hydration and softness into the hair. It can also add extra toned results when paired with the shampoo.
For professional use: Can be used to pre-tone bleached hair or neutralize red reflections after toning. pH 5.8 - 6.2
For home maintenance: Can be used once every third wash to maintain the hair color in between salon visits. Wear gloves to prevent the hands from staining.
ADDITIONAL INFO:
Neutralizes unwanted red reflections in dark chestnut or brown hair.
Gently cleanses the hair, giving shine and hydration.
Vegan
Use: Wear gloves before applying the product onto the hair.