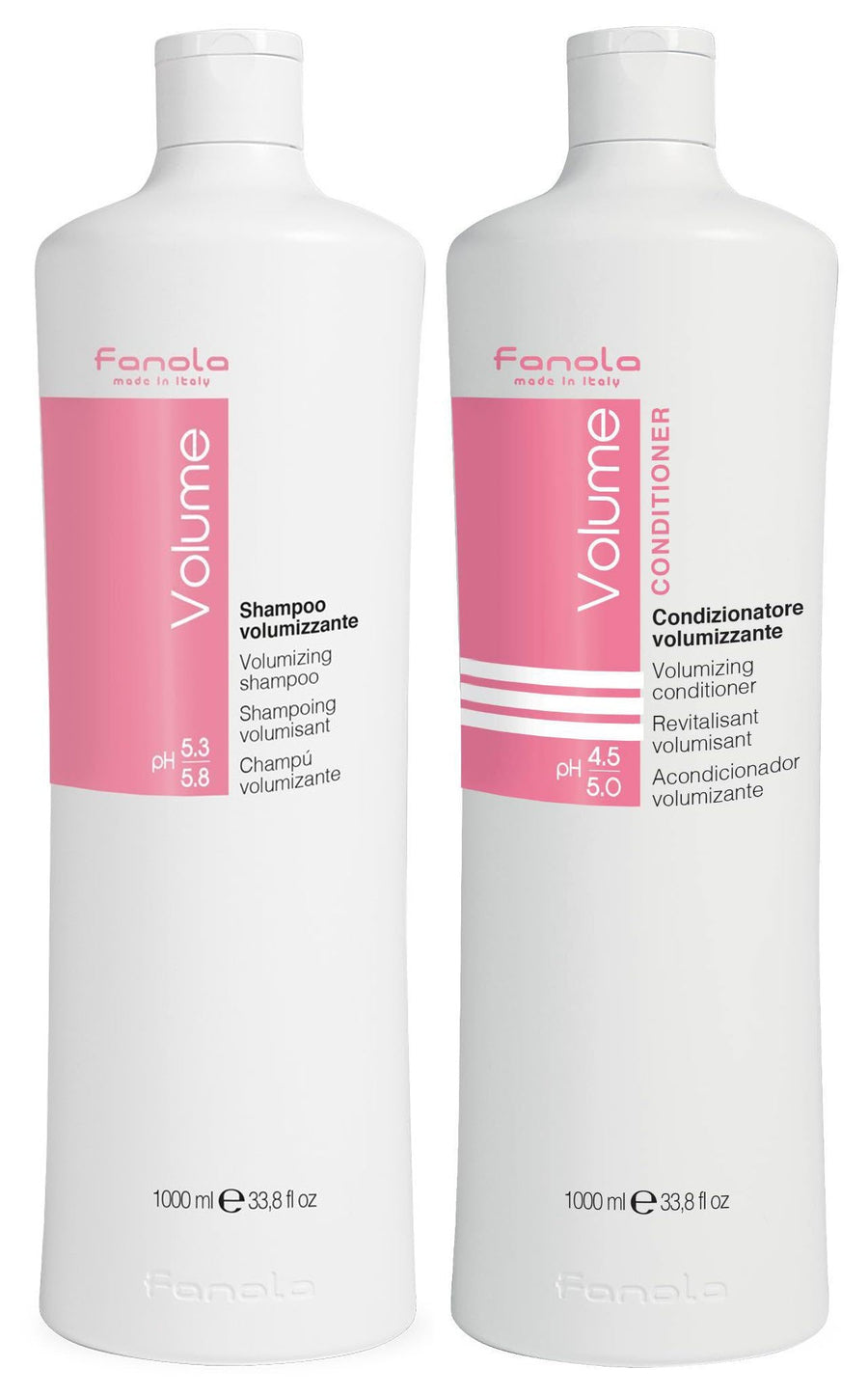 Fanola Volumizing Shampoo and Conditioner Package, 1000 ml
$19.98
$29.99
33% Off
Product Information
Regular size available for

$9.98
We have shampoo with every hair type.  Now receive a free Nutri Care Conditioner when you try any of our specialty shampoo for your hair needs.
Shampoo:
Frequent Use - Opens hair follicles and leaves hair voluminous
Smooth Care Straightening
 - Reduces frizz
Curly Shine Curly And Wavy Hair
 - Maintains easy, healthy curls and reduces frizz
After Colour Care
 - Preserves colour intensity & shine
Nutri Care Restructuring
 - Every Day shampoo.  Ideal for dry, frizzy, and treated hair
Volumizing
 - Restore vitality and elasticity and gives volume to roots
Energy Energizing Prevention
 - Nourishes and stimulates bulb activity; promotes hair growth
Rebalance Anti-Grease
 - Fights sebum build up; Ideal for oily hair
Purity Anti-Dandruff
 - Dermopurifying; ideal for dry and flakey scalp
Sensi Care Sensitive Scalp
 - Prevents redness and makes hair soft and shiny; ideal for sensitive scalps

Nutri Care Conditioner:

Ideal for dry, frizzy, and treated hair

Milk proteins leave hair silky, soft, brilliant, and easy to comb

Codes the hair with vitamins

NOTE: Milk fragrance may alter the color of the product

*Note: After Colour Care and Volumizing comes with it's own conditioner type.