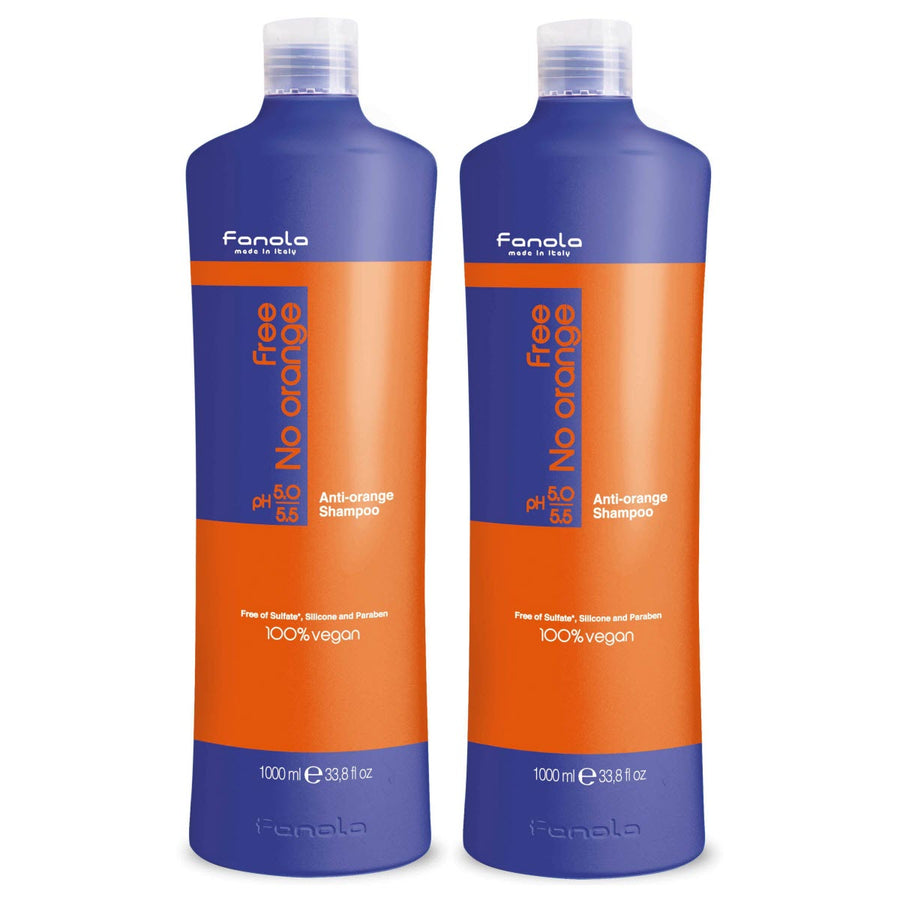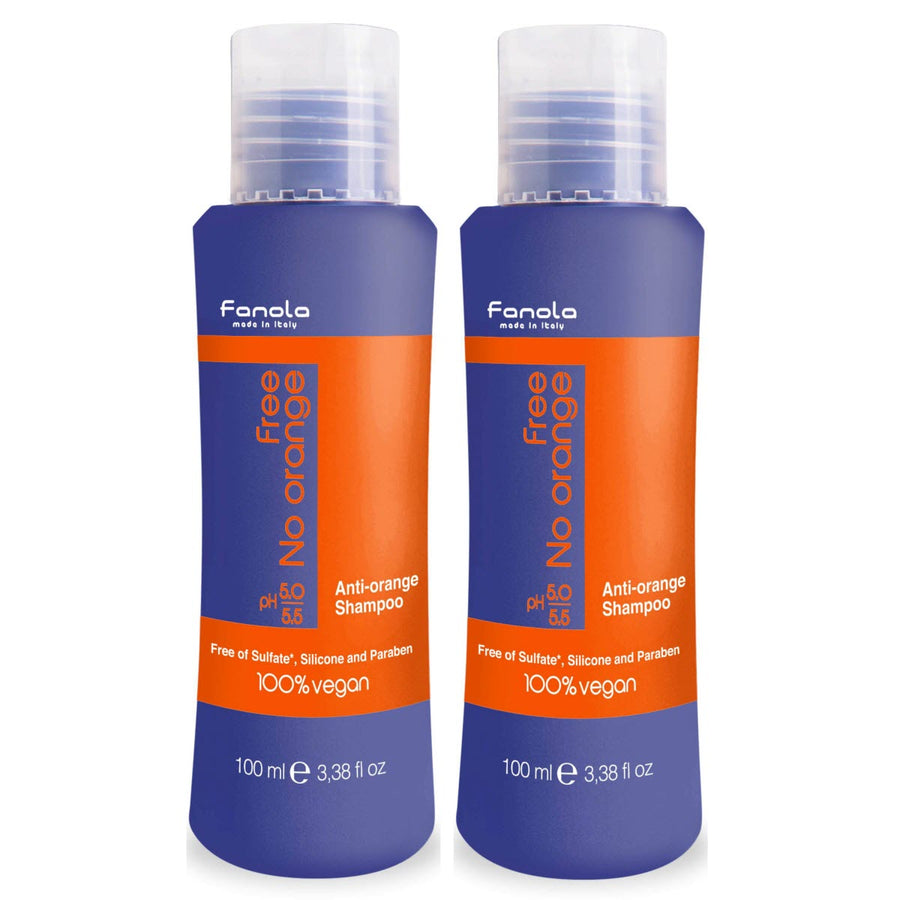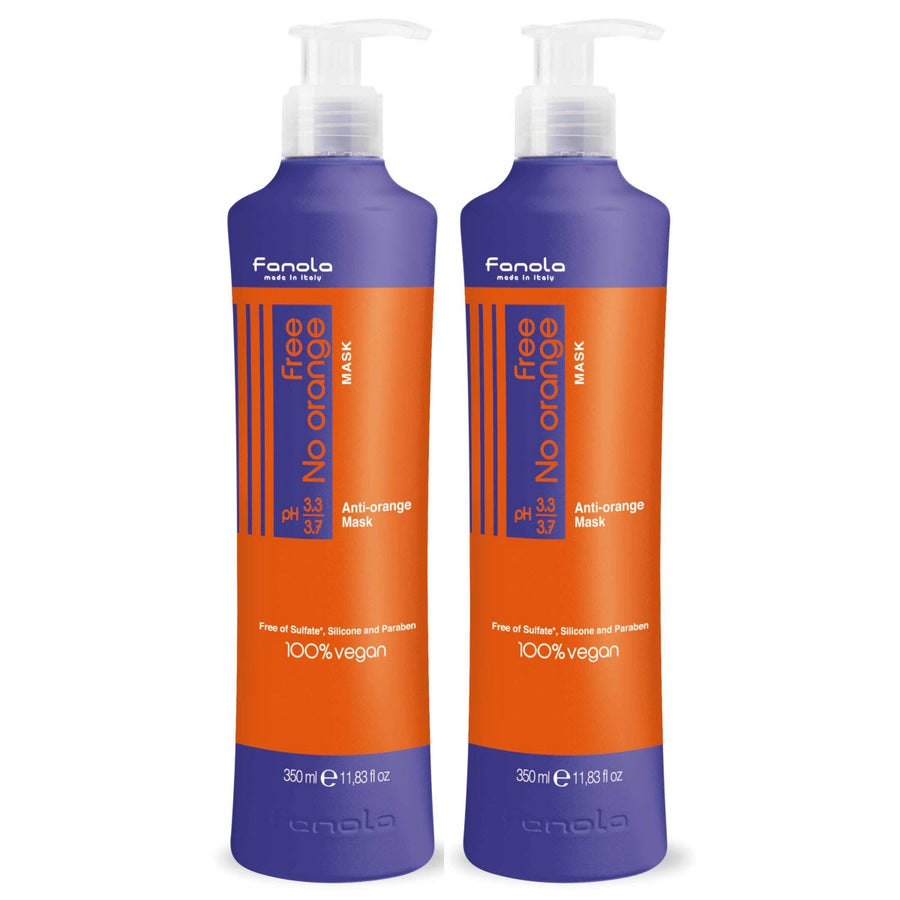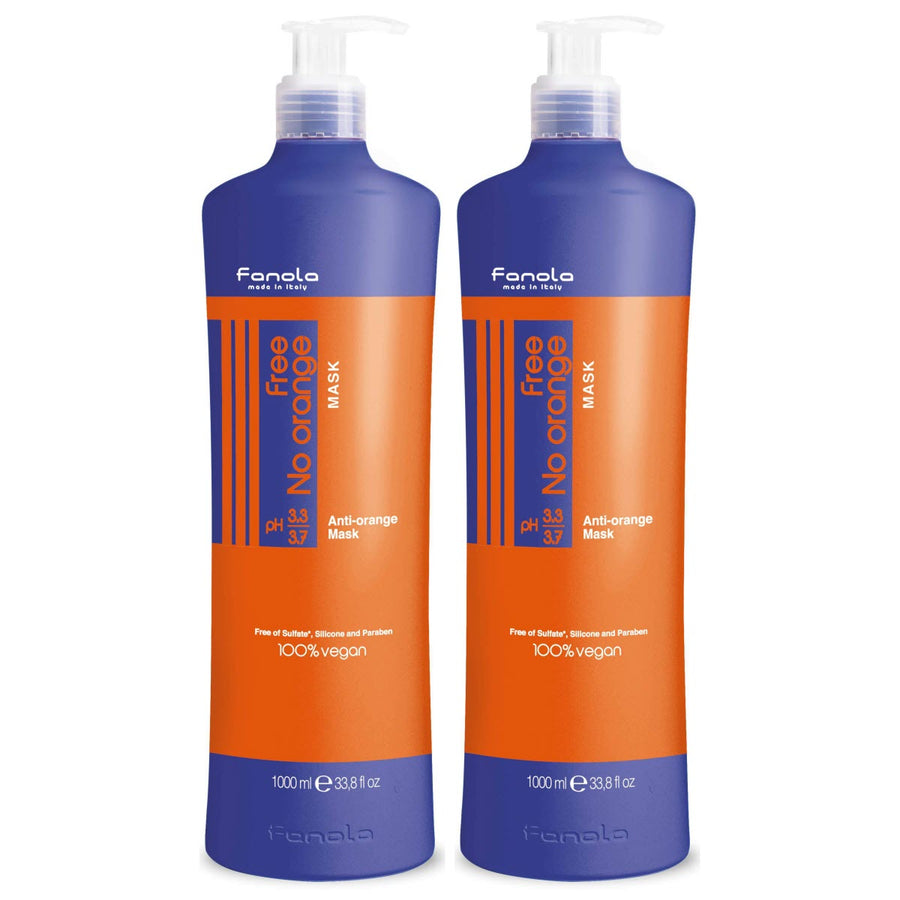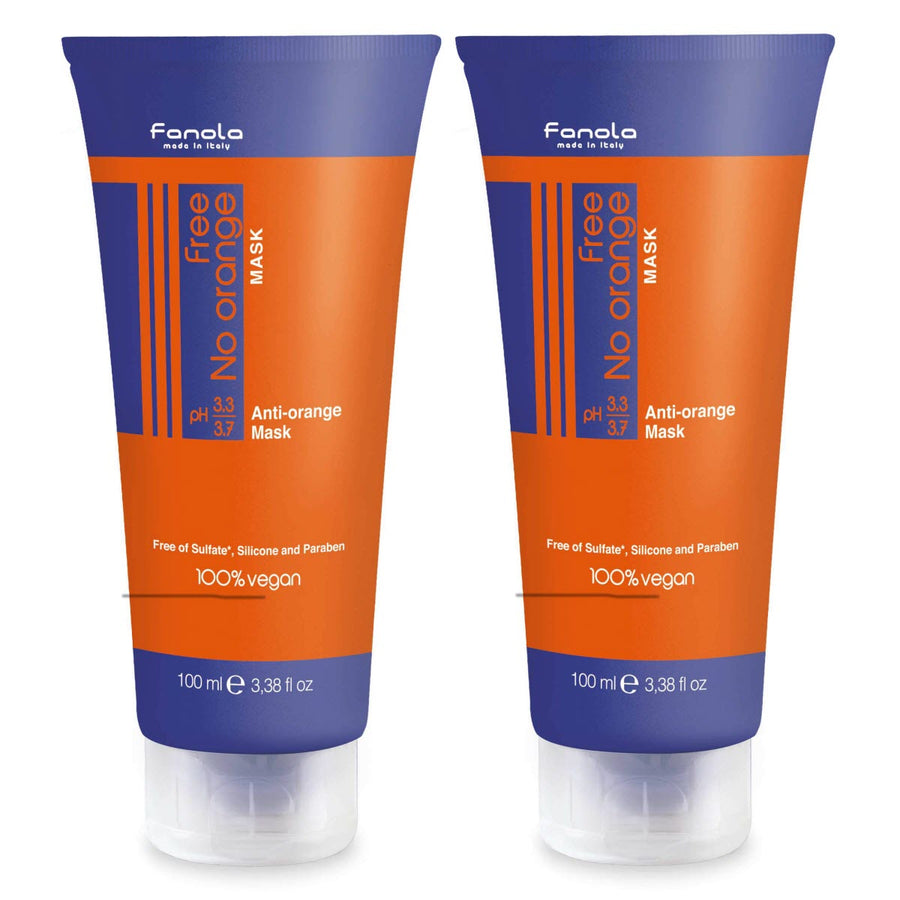 Fanola Free No Orange Vegan Shampoo or Mask 2 Pack Special
$14.99
Product Information
For a limited time, get the Fanola Vegan Shampoo or Mask on a BoGo Special. 
No coupon needed. Listing reflects 2 qty for the same price as the single.

Find Vegan No Yellow 2 Pack Special Here!
Find Vegan No Red 2 Pack Special Here!
The long awaited Vegan No Orange shampoo has finally hit our warehouse! Consider this a color corrector for your brunette hair. As the shampoo deposits rich blue pigments into your hair it neutralizes the brassy orange tones leaving your hair fresh, cool and toned.  
Shampoo Description: 

Perfect for lightened brunettes, this Vegan No Orange Shampoo not only help tone your hair and neutralize unwanted orange and brass tones, but is completely free of sulfates, silicones and parabens. This special blue pigment will tone down orange hues and copper/red reflections.
How To Use:
Apply to wet hair, massage, and leave on for 1-5 minutes, lather and rinse. Use gloves to prevent staining hands.
Mask Description:
Made for colored hair with dark shades, this mask will say no more to undesired copper and red tones while nourishing, hydrating and detangling those beautiful locks. This Vegan deep conditioning mask includes anti-orange, high-cosmetic performance that includes coconut oil to help tone out the unwanted orange hues. Also included in this mask is Pea protein that contains a novel technology that provides all the benefits of hydrolyzed proteins.
How To Use:
After shampooing, apply to the lengths and ends of towel- dried hair. Leave on for 3-7 minutes and rinse carefully.
What's the difference between the original & vegan no orange?