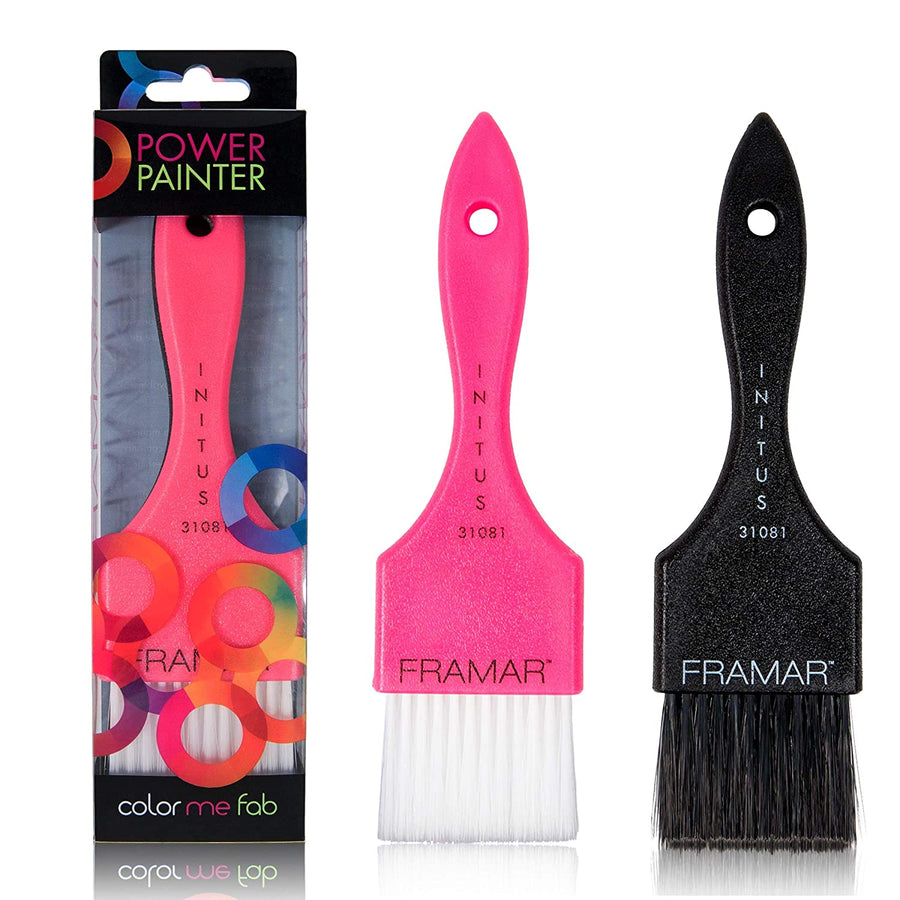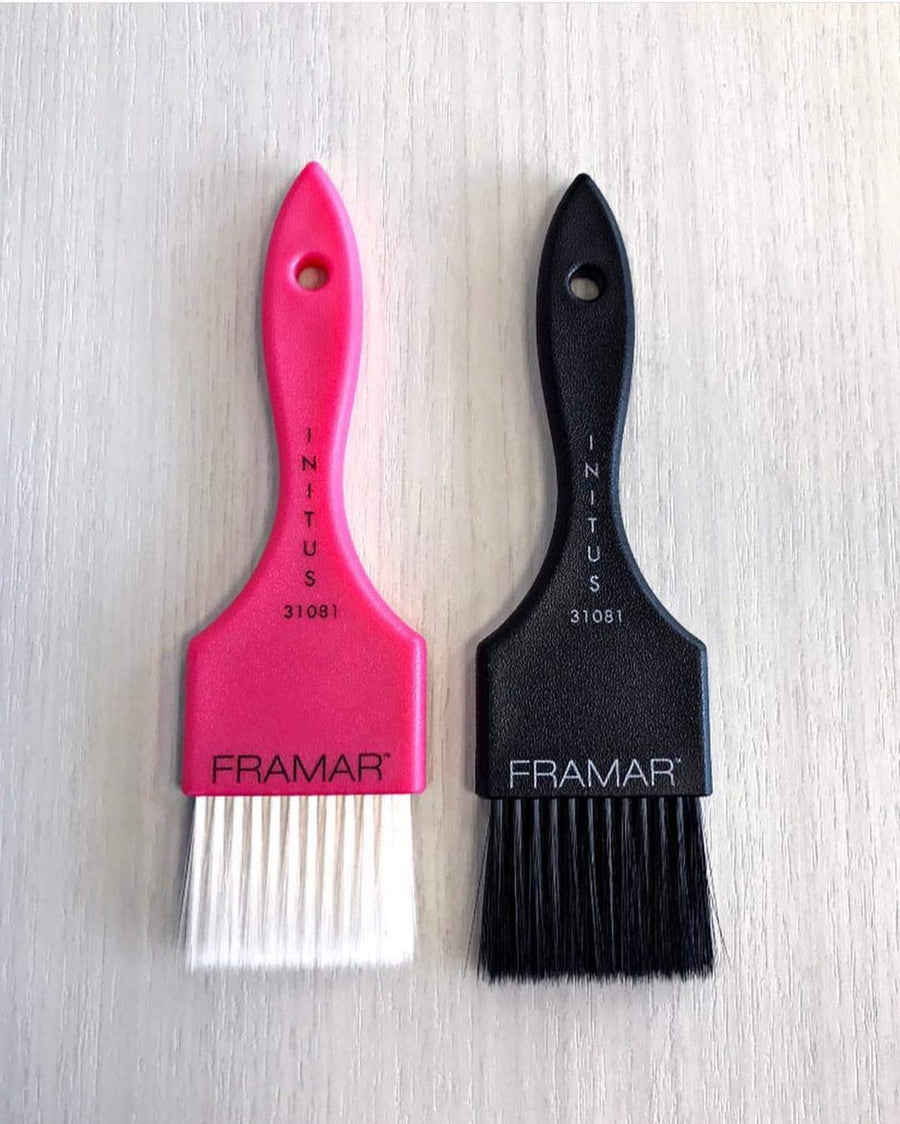 Product Information
Framar's Power Painter Hair Color Brush
Framar's Power Painters are the ultimate balayage and blending hair color brush. Brushes feature a sturdy ergonomic handle that is easy on the hand and wrist even during long applications.
This 2 pack of hair coloring brushes were inspired by paint brushes and are the perfect addition to every hair colorist's kit. Great for painting lightener on hair freehand, blending, back stroking, foiling and balayage techniques.
Brushes feature AccuSoft bristles that are the perfect combination of soft and stiff. Paint large seconds of hair at once, saving you time on color applications while still creating dimension.
Power Painters are great for beginners and professionals alike.
Features
Large Brush

Brush is big enough to apply large amounts of product to large sections of hair. Hair color doesn't stick to the brush and applies easily to the hair.

AccuSoft Bristles

Perfect combination or stiff and soft. Bristles pick up exactly the amount of hair color that you need and apply it evening throughout the hair.

Saves Time

Paint large sections of hair at once and apply all over color and bleach in half the time. Blending and balayage has never been easier.

Ergonomic Handle

Brush is light but sturdy and easy to hold. Can be used for long periods of time without any stress on your hand or wrist.