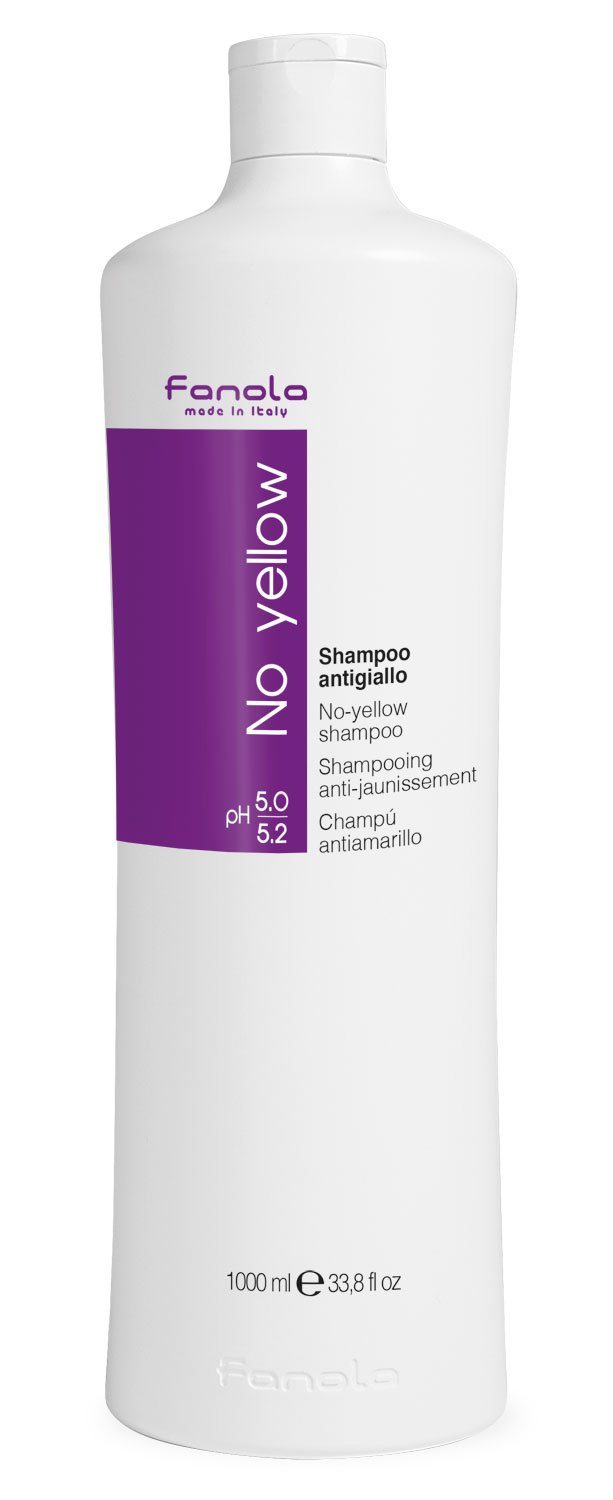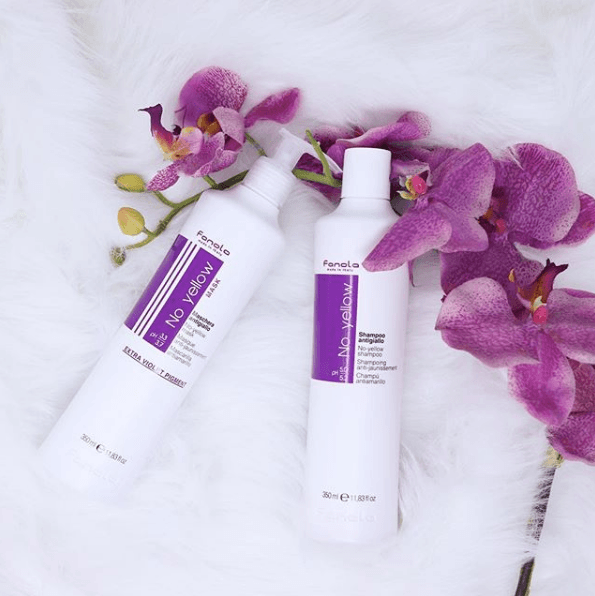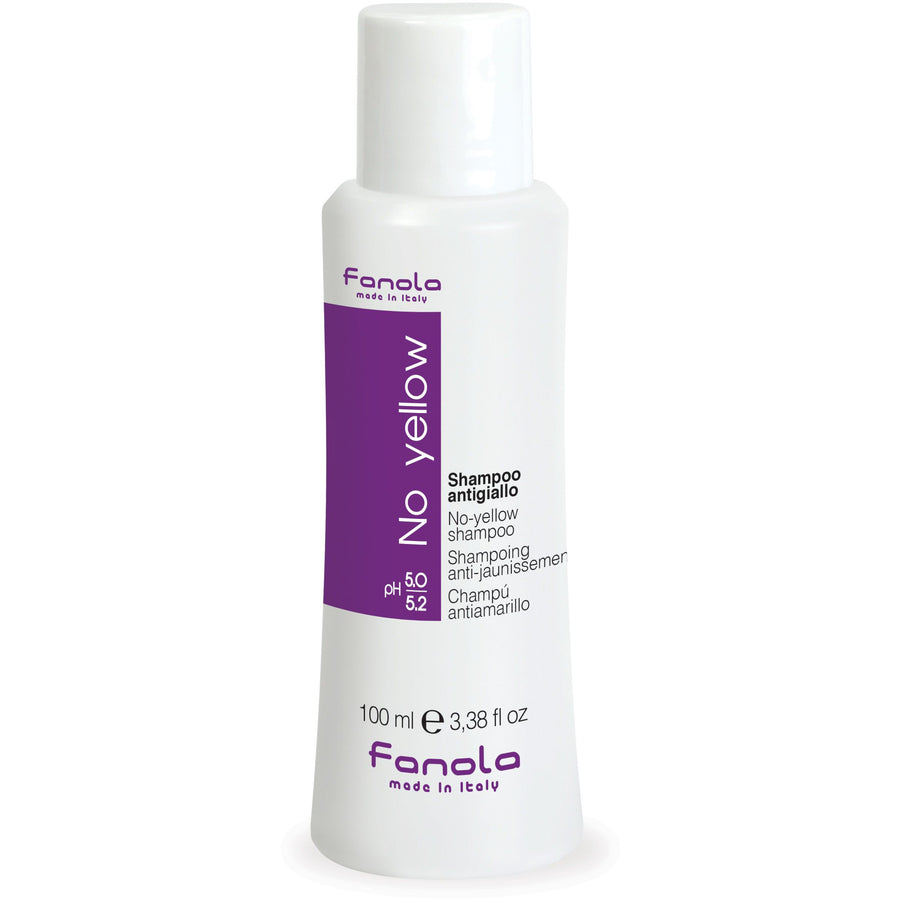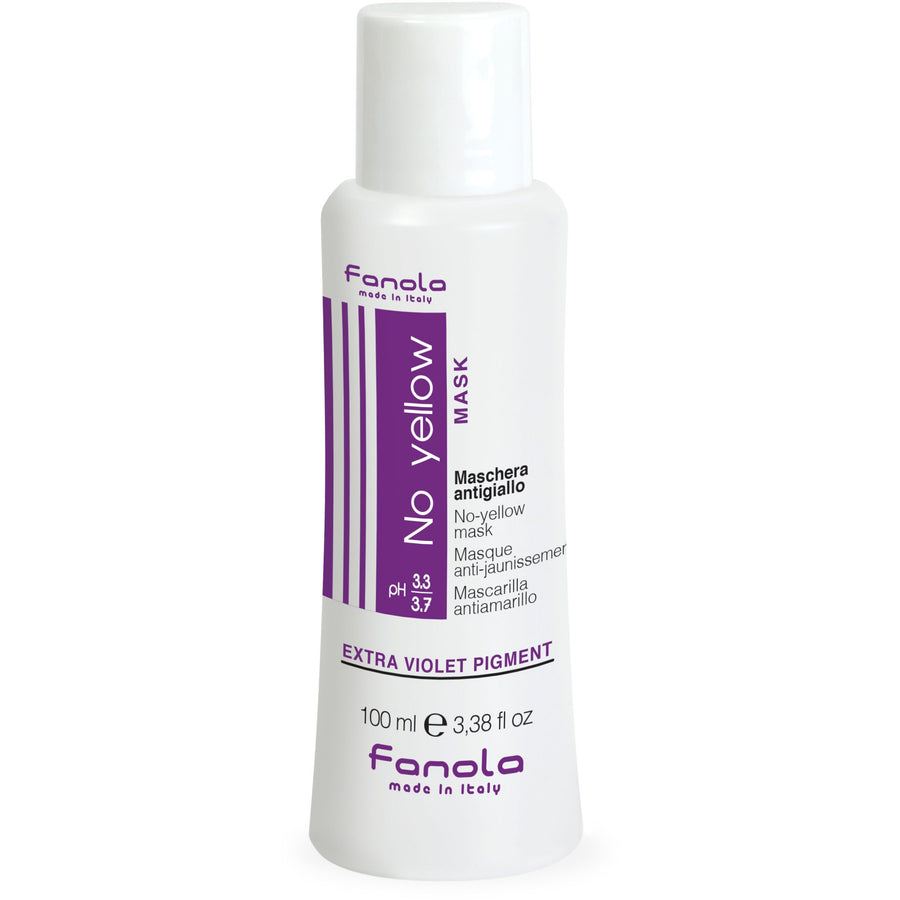 Product Information
With time comes change, and hair is usually the first place we notice it. But don't stress any more if the grey streaks are setting in. Fanola has you covered with their line of No Yellow Shampoo. It's made with a violet pigment that turns down the grey or lightened hairs to be less noticeable. There's nothing wrong with going grey, but this No Yellow Shampoo helps you keep your color consistent and vibrant. It's an easy way to help time pass with a little more grace. No Yellow is used for bleached, blonde, streaked, and grey hair.
Features
Ideal, for grey, super lightened, or decolored hair
Violet pigment tones down unwanted yellow hues on grey, light blonde, or streaked hair
SHAMPOO
No Yellow Shampoo neutralizes yellow reflections driving from pigment residue after bleaching, lightening and the oxidizing action of the elements. No Yellow treatment is the only professional treatment formulated with a special violet pigment with intensive action that neutralizes yellow reflections giving the hair a cool, bright, even reflection.
How/When: Apply on damp or dry hair for 1-3 minutes and rinse. Use gloves to prevent staining of the hands.  Apply once a week or when yellow becomes visible.
MASK
No Yellow Mask is formulated with a special violet pigment that neutralizes undesired yellow reflections. Leaves hair soft, shiny and silky. The action of the violet pigment is not invasive but rather it has very high cosmetic action without any side effects, even if the shampoo is frequently used. Its acid pH seals the cuticle and creates protective violet film on the hair that reflects and rejects yellow reflection. It's perfect for conditioning action. 
How/When: After washing the hair with No Yellow Shampoo, apply to the lengths and ends of towel-dried hair. Leave on for 3-5 minutes or until the desired toning results then rinse carefully.  Apply once a week or when yellow becomes visible. 
How to Use:

What is the difference between the Fanola No Yellow and Fanola No Orange shampoo and mask?

Testimonials

INSTAGRAM: @kycolor
"Spent my morning with @fanola No Yellow Purple Shampoo.
Steps:
1.Apply on dry hair, comb through to saturate.
2.Process for 30 minutes to an hour.
3.Rinse, condition and style."

INSTAGRAM: @sammiiwang
"Used @fanola no yellow shampoo to tone my client. She has a level 9 and I applied on dry hair while getting her root retouch. Result AMAZING."